Herb Rim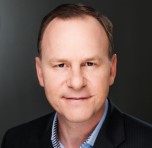 Buying or selling Real Estate is more than just a transaction: it's a life-changing experience. That's why both myself and my support team of highly-seasoned real estate professionals are dedicated to providing exceptional, personalized service for all of our clients. We take great pride in the relationships we build and always work relentlessly on our client's behalf to help them achieve their real estate goals.

Herb Rim demonstrates the most treasured qualities a client seeks in a Realtor: trustworthiness, knowledge, honesty and effective communication skills.

His experience in Real Estate began very early. He was born and raised in the San Fernando Valley, growing up in Northridge and beginning his career in the 90's. His mom was a Real Estate agent in the 80's and his father was in construction management. During that time he was introduced to the Real Estate profession at a young age.

Herb started his career after college by creating marketing systems for Realtors while he was employed by banking and mortgage lending institutions such as GE Consumer Finance and Countrywide Home Loans. After achieving an MBA and excelling in management roles, he was inspired to pursue his passion for Real Estate full time.

His local insight and vast knowledge of the inner workings of Real Estate, Marketing, Finance, Investing and Land Development, combined with in-depth knowledge of the communities he serves, allows him to deliver unparalleled value to his clients. Herb's ability to quickly identify the value of his sellers' properties, to know the amenities that will appeal to buyers in the area and the expertise necessary to find each client the most suitable home and location, are just a few of the reasons Herb Rim has become a trusted Real Estate advisor to his clients.

Herb is supported with a strong team that represent the best and brightest in the industry. He is always working to lead the field in technology, marketing, innovation, and consumer education. Allowing his listings to achieve the most coverage and attention – delivering offers FAST.
Today's buyers and sellers need a trusted resource that can guide them through the complex world of real estate. With his extensive knowledge and commitment to providing only the best and most timely information to his clients, he is a go-to source for real estate industry insight and advice.
Herb's Real Estate Team:
Herb has built a strong team structure to ensure that his clients receive the best in service and performance.
Introducing my new partner and the formation of the RIMMILLER team, Michael Miller is a dynamic Real Estate professional with more than 10 years of real estate property development, construction and sales experience, Michael brings a wealth of knowledge and experience and is one of Keller Williams' top producing agents.

Michael Miller – Partner, RIMMILLER Team

Jessica Funk – Buyer's Agent

Monica – Transaction Coordinator

Ara – Assistant

Lupe – Buyer's Agent


Zach – Marketing

Demetra – Operations

Herb's Community Involvement:
Habitat for Humanity – Volunteer / Board Member
KW Cares
United Way of Los Angeles
Pepperdine University School Alumni Assoc

Real Estate:
National Association of Realtors
California Association of Realtors
Southland Regional Assoc of Realtors

Education:
Pepperdine University – MBA 2003
California State University, Northridge – BA 1993



My Mission Statement:
With Herb Rim, expect nothing less than professional service and communication, unsurpassed market knowledge . He believes that if you're not left with an amazing experience, he hasn't done his job.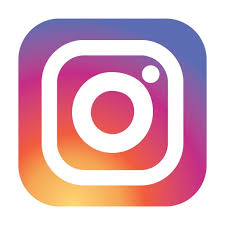 KELLER WILLIAMS
Keller Williams is the fastest growing real estate company in North America. It is a residential and commercial brokerage that has over 150,000 agents and over 800 offices worldwide. It is currently the largest real estate company in the United States by agent count. As most other real estate brokerages are consolidating Keller Williams keeps expanding and increasing profit. In addition to North America, Keller Williams Worldwide has expanded into 29 international markets with franchise agreements in the United Kingdom, Mexico, Germany, Austria, Switzerland, South Africa, Indonesia and Turkey.

Unlike most brokerages, Keller Williams is a profit sharing company. All agents work together to get properties sold because office profit is redistributed back to the agents at the end of each month. Agents are rewarded for bringing other productive agents to the company. This business model creates an atmosphere of community rather than competition where each agent works to get everyone's listings sold for the benefit of all. This unique perspective is attracting agents from every top company and has fueled Keller Williams phenomenal growth within a very short period of time.

Keller Williams is an award-winning company that has established itself as a powerhouse within the industry. In 2012, Keller Williams was ranked #1 by JD Powers & Associates for overall customer satisfaction among buyers and sellers nationwide. In 2015, Training Magazine named Keller Williams the No. 1 training organization across all industries in the world. The office in Encino has the privilege of being one of the top grossing real estate offices in the entire Los Angeles area. It boasts many of the top-producing agents in the nation. Keller Williams has an extensive network of offices throughout the Los Angeles/Westside region that work consistently with very high-end properties and boasts its own Luxury Home Division. Our information and technology driven company has the ability to market these properties on both a national and international level. Each Keller Williams listing is distributed to every top consumer real estate website on the internet for maximum exposure.

When one chooses Keller Williams to represent them in a Real Estate transaction, one is quick to discover that they have been placed in a win-win situation with a company that leads by example and is committed to fulfilling their client's needs.